🎉🎉👩‍🏫 20% off all of our Food Science courses until Sep-30th. Use the code BackToSchool upon check-out. 👩‍🏫🎉🎉
Already a student? Dive back in here: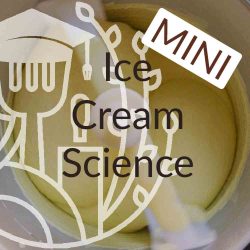 Ice Cream Making – Mini Series
$ 0,00
Want to learn how to troubleshoot ice cream? Want to know why you would even use that ice cream machine?
In this free mini-course we'll introduce you to the science behind ice cream. We'll cover:
The role of sugar in ice cream.
Why you want air bubbles in your ice cream.
How to make a simple ice cream with just two ingredients.
The course consists of 4 emails and videos, for you to watch at your own pace.