Why learn more about Food Microbiology?
Microbiologists study microorganisms, such as bacteria, yeasts and molds. Food microbiologists study microorganisms present in food. These microorganisms can have a very big impact on food.
We need some microorganisms to actually help us make our food. We wouldn't have beer, yogurt, and bread without microorganisms. Knowing how they work and what they are will help you make them work for you.
On the other hand, some microorganisms can make us sick or can spoil our food. We want to avoid them in our food to keep the food safe. Understanding how and when these microorganisms can grow and thrive is essential to help you make safe foods.
Disclaimer: This course provides you with a basic understanding of food microbiology. In order to make safe food you will need to comply with relevant legislation and guidelines and execute proper testing and risk analyses. We cannot be held responsible for actions taken based on the content of this course.
Why take this course?
Finding a good place to truly learn more about how microorganisms work, aka learning 'why' and 'how' microorganisms work can be tricky. Most courses out there are focused on telling you what to do to make safe foods. Whereas that's of course the end goal, we believe having a more solid foundation in the basics will help you make smarter decisions.
We developed this course to be a very accessible version of an introduction to food microbiology. You can follow it at your own pace, it only takes a couple of hours in total. Of course, it's not a replacement for a full-blown university class, but, it does provide you with an excellent starting point to really dig into the field.
This course is for you if:
You'd like to become more familiar with the basic terminology used within the field of food microbiology.
You want to know more about the most common microorganisms associated with food.
You're curious to learn how microorganisms can be beneficial for your food.
You just want to learn more about food safety and food microbiology in general!
We focus on the basic mechanisms of microorganisms. In this course we do not look at the health benefits or nutritional benefits of microorganisms, nor do we take an extensive look at food legislation (especially since this varies so much around the world)! If those are your interested areas, we suggest looking for another more suitable course.
What will you learn?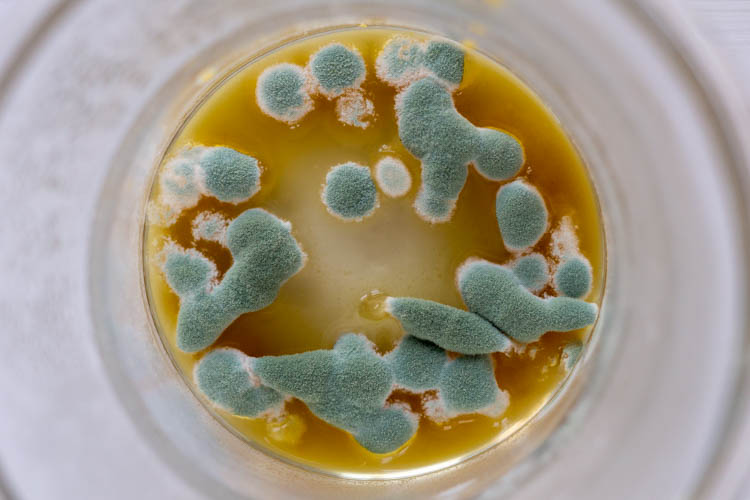 We start with some introductions
We'll introduce you to bacteria, molds and yeasts, the microorganisms of focus in this course. We'll explain how they differ from each other and we'll dig into their basic structures and characteristics.
The "good" and the "bad"
Next up we'll look into several specific microorganisms that are very common in food. We're making a distinction between the 'good', those microorganisms we need and use to make food (better), and the 'bad', those microorganisms that make us sick. We will look specifically at when and where they thrive.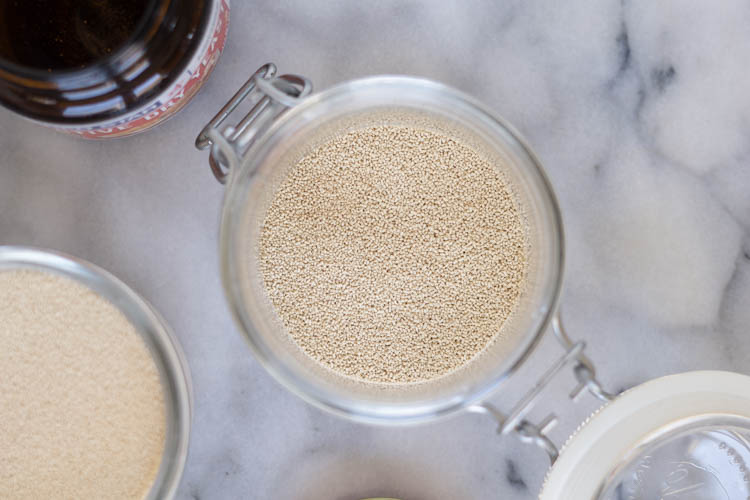 Controlling it all
Lastly, we'll look at how to control all these microorganisms. How do we prevent some from growing and provide the perfect environment for others to thrive!
Structure of the course
The course consists of several modules (scroll down or look at the sidebar on the right side on a desktop computer). Each module consists of explanatory text with some visualizations for better explanations (but no videos).
We strongly believe that by just reading you don't truly learn the materials. This is why we've inserted several quizzes along the way! These quizzes help you test whether you actually understand what was explained in the course.
You can start and stop the course whenever you want to, but you do have to follow the flow of the course. We've set it up in a way that each next section builds upon the previous one, truly helping you learn!
Course FAQ's
For who is this course?
This course is for those of you who have to deal with microorganisms in food (good or bad) and don't truly understand what microorganisms really are.
I am a microbiologist by training, will this training teach me something new?
In all honesty, probably not! We stick to the real basics. However, if you've never studied food specifically, you might find the second half interesting where we focus on the application in foods.
Can I find all this information on your FoodCrumbles.com blog?
Some of the course content is also published on our main website. However, it is spread over several individual articles. You will have to piece them together in the right order. The advantage of taking this course is that we bring it all together for a more holistic overview. Also, we have quizzes to help you test your knowledge!
Do I have to pass the quizzes?
No, it's up to you whether you take them. However, we think the quizzes really help you learn, so we'd advise you to take them!
If you'd like to learn more about microbiology, there are various useful resources to go through. Some of these we've used extensively for putting together this course. If you are looking for more specific disease details of pathogenic micro organisms several of these resources may help you out.
When it comes to food disease and prevention there's a well known book, made by the FDA outlining all the most important food pathogens. It's appropriately called the 'bag bug book' and can be downloaded online.
For those speaking German, we'd recommend 'Lebensmittelmikrobiologie', a nice concise book discussing a wide variety of topics. Also a source I've used for this course, but with a lot more detail.
The resource we used (amongst others) to summarize the properties of most (pathogenic) micro organisms. The page on pathogenic micro organisms of UNL Food.
Food-info.net is a great resource to find more information on bacteria in food.