Food Chemistry Basics
$ 50,00
Understand how your food works
We teach you the basics of food chemistry to help you truly understand your recipes and processes.
Do you want to know how gelatin works? Why bread turns brown in the oven? How baking soda makes your pancake airy?
But get confused when coming across chemical terms such as molecules, carbohydrates, enzymes, chemical reactions, or anthocyanins?
Then this might be the course for you!
We'll teach you the basic chemistry terminology you need to start to understand your food. Whether you work in food manufacturing, or are an enthusiastic cook or chef, these core principles apply to food everywhere!
SCROLL DOWN to read more, or have a look at our sample lesson.
Do you want to understand the chemistry of food so you can:
Troubleshoot your manufacturing process when things go wrong.
Improve your food using chemical principles.
Speak the same language your technical experts speak?
Have more confidence in the kitchen?
But don't know where to start? Can't find the information you're looking for in a cookbook? And wouldn't know where to start in a food chemistry textbook?
Then this self-paced, online course might be the perfect starting point for you!
We'll take you on a journey to teach you the BASICS of food chemistry.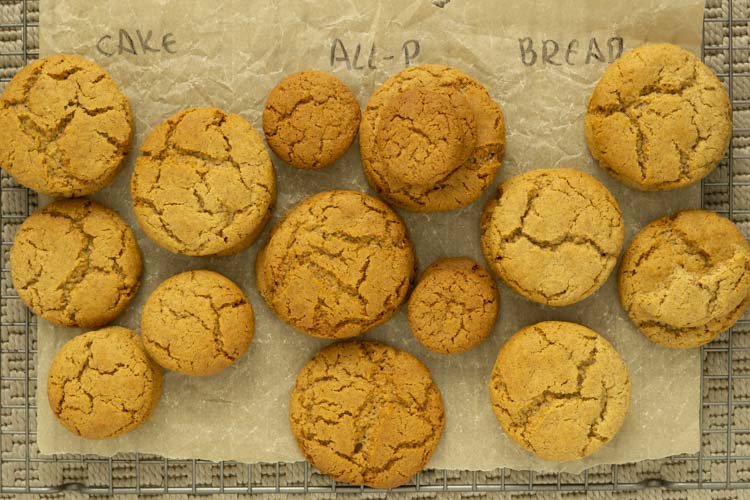 Whether you're a small food business owner, an operator in the food industry, or an enthusiastic home cook/chef, understanding the basics of food chemistry will open up a completely new understanding of your food!
By the end of this course, you will be able to:
Grasp the concept of atoms and molecules and how they're the foundation of our food.
'Read' the formulas of molecules, a crucial skill if you want to dive deeper into the world of food chemistry.
Explain what proteins, carbohydrates and fats are.
List the main roles of proteins, carbohydrates, and fats in foods (e.g. making a food creamy, sweet, or firm).
Describe what a chemical reaction is, and recognize them in foods all around you.
Explain why certain foods turns brown during cooking/baking, and what you can do to influence that process.
This course covers the basics of food chemistry that can be applied to just about any food. Take one of our more advanced courses for a deeper dive into a specific product or process.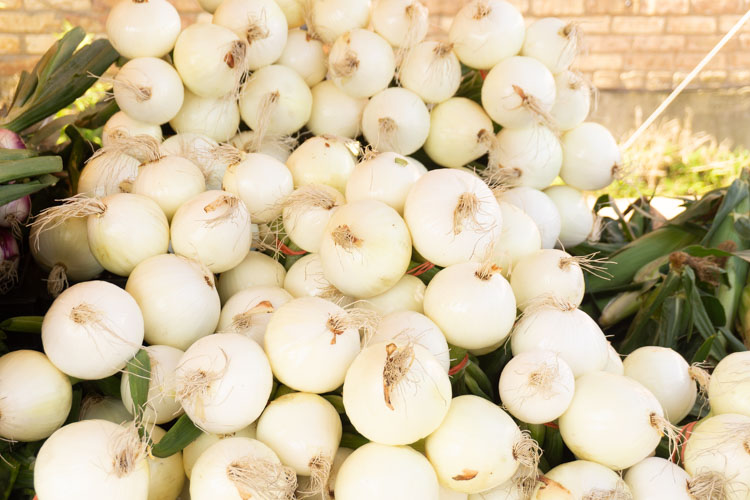 Did you know there's more to proteins, fats, and carbohydrates than whether they're "good" for you?
They fulfill a lot of other crucial roles in our food. Without fats, our foods wouldn't be as creamy. Without carbohydrates, we'll miss out on sweetness. And we wouldn't most light and airy foams without proteins.
We'll cover this extensively in the course!
What are the course requirements?
Aside from a good understanding of the English language, there are no technical requirements to start this course. This course is geared towards beginners in the field of chemistry & food science.
Of course, it does help if you've worked with food before. That could be at home – cooking teaches you a lot! – or in a factory setting.
Note, if you have had extensive chemistry classes before, this is not the course for you! We assume little to no prior chemistry expertise. That said, if you don't have any knowledge specific to food, you might still learn something new.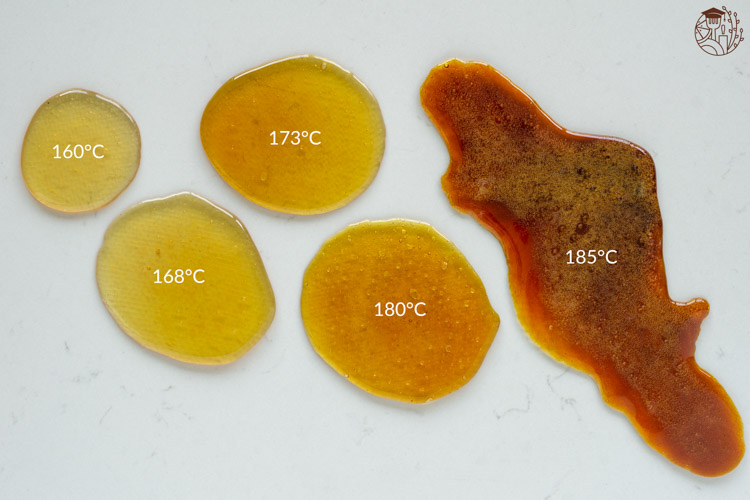 Did you know that brand new molecules are formed in a chemical reaction?
This is a key main reason your food changes color and taste during processing! It's how sugar turns brown during caramelization.
We'll cover this extensively in the course!
A flexible, interactive learning environment
This is a self-paced, online course consisting of 8 modules. You can do them all at once, or take breaks in between, whenever you want to.
Most of the lessons are given in a written text format. Some topics include videos.
Throughout the course we've added quizzes for you to test whether you understood what we discussed.
An optional project gives you a chance to put your newly found knowledge to use in a simple application. You can easily share your outcomes with fellow students.
We offer LIVE events on an irregular basis. Once you're a student, you'll have access to all future accompanying events!
Depending on your incoming level, the course will take you anywhere from 3 – 15 hours to complete.
Why not have a look at our sample lesson?
A 'university' at home 🙂
Most courses about Food Chemistry cost a lot of money and time, and are only accessible through universities. This course is a more affordable and flexible option.
It's also a great way to test the waters – is this really what you'd like to learn? – before embarking on a larger, more expensive (university) course!
Sign up if 🎫
You've always been curious about how your food works.
Your high school chemistry classes feel like a very long time ago, or you never had them in the first place.
You want to learn the basics that can be applied to a wide range of foods. You're not interested in just one food type.
Introduction – This course is under construction until Dec-31 2023, you will continue to have access, however, keep in mind that sections may change and move. Reach out if you have any questions.
FAQ – Anything else you'd like to know?
For who is this course?
This course is for beginners with limited background (e.g. only a few classes in school) in chemistry and who want to learn how chemistry applies to food!
I am a chemist by training, will this training teach me something new?
In all honesty, probably not! This course focuses on the basics. However, if your chemistry expertise is focused on the field of inorganic chemistry there's a chance the later sections focusing on food application may be of interest.
Can I find all this information on your FoodCrumbles.com blog?
Some of the course content is also published on our main website. However, it is spread out over several individual articles. You will have to piece them together in the right order. The advantage of taking this course is that we bring it all together for a more holistic overview. Also, we added a bunch of new content, quizzes, and a fun project to really help you understand what you learn.
Do I have to pass the quizzes?
You will not receive an official certificate of this course. As such, you are free to take the quizzes or not. We believe those quizzes really help to understand the material and prevent you from skimming through.
Do you offer discounts to schools?
Yes, we do! Schools can use most of our content for free :-)! Just send us a note and we'll tell you how that works.

Do you offer a refund policy?
Yes, we do! If the course is not what you expected, please reach out within 14 days after purchase and let us know. All we ask is to provide us some feedback as to why the course didn't meet your expectations so we can continue to improve!
Also please refer to our General Terms & Conditions.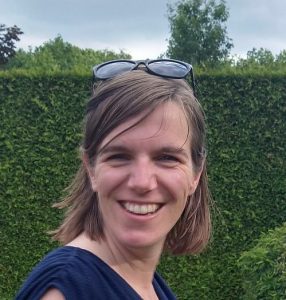 Your Instructor: Annelie
Owner of FoodCrumbles – Food Scientist
Hi! I'm Annelie, your instructor in this course. I'm a food scientist (MSc.) by training and have worked in the food industry for over 7,5 years. Over the years I've worked with a wide range of products, from meat to confectionery, at both big and small companies. Helping others is a passion of mine and I'd love to help you on your food science journey 🙂.
Have any more questions or feedback?
Please reach out and let us know!