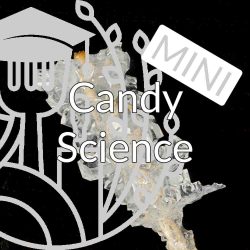 Candy Making – Mini
$ 0,00
In this free email mini series we'll be showing you how to troubleshoot 3 common problems when making sugar-based candy! Of course, we'll be using science to explain just exactly what happened!
Challenge 1: When caramelizing sugar, your sugar crystallizes 🤔! Making a mess. What to do? And why? (Not an uncommon problem on the Great British Baking Show!)
Challenge 2: Your nut brittle turned out bland, not brown. How to fix it?
Challenge 3: Your soft and chewy caramels (or barfi for that matter) have turned out rock solid 🪨🍬. What went wrong? And why?