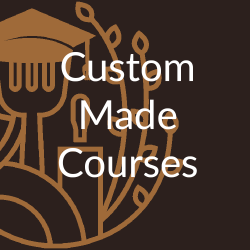 Custom Built Food Science Courses
Want to help your staff better understand the products you make, the processes you use and more? Once your people understand what you do and why you do it when making your unique product, they'll be better able to help improve the product and safeguard quality! We'd love to help you out by designing a custom made course for your company.
Please reach out to discuss the options.